Crosley model 669-A "The Tropical" three band wooden table radio.
I started restoration in October of 2004.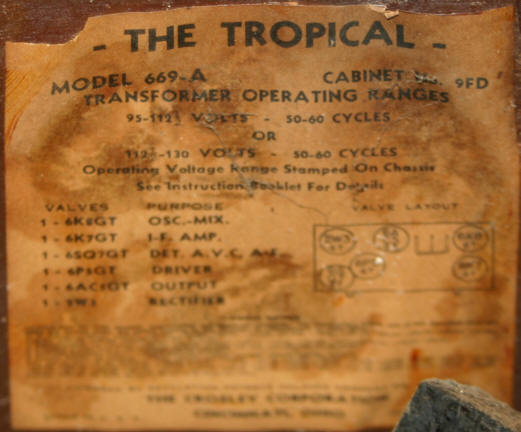 I had never seen or heard of this particular set, but it electrically resembles other Crosley sets from the mid 40's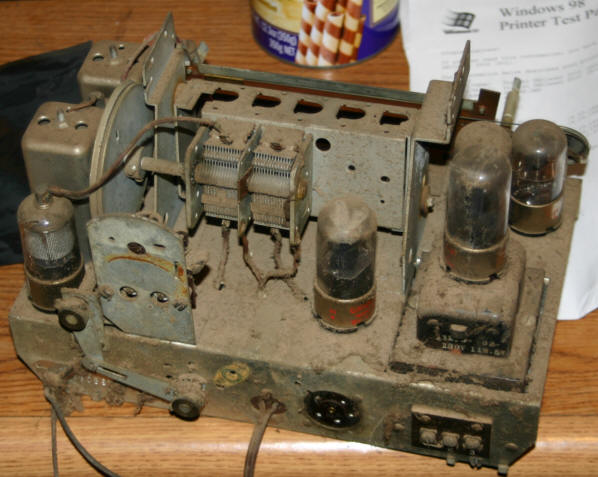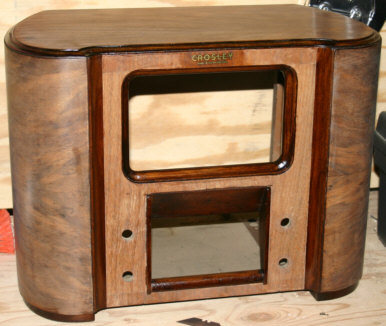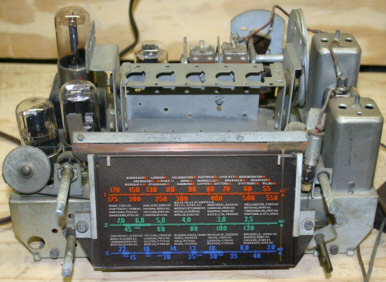 Adding the dark accents to the case and cleaning the chassis.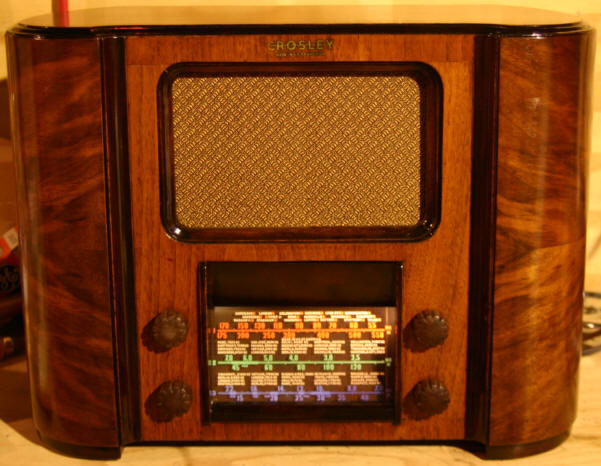 Restoration finished January of 2005. It was a pretty easy restore since the set hadn't been tampered with before and the wood case was in generally good shape. The book cut veneer adds a nice touch to this set.