Philco sets didn't have magic eye tubes for patent reasons, but they did have tuning indicators of other sorts.&nbsp This set uses the "Shadowgraph" type of indicator described in the relatives section of this site.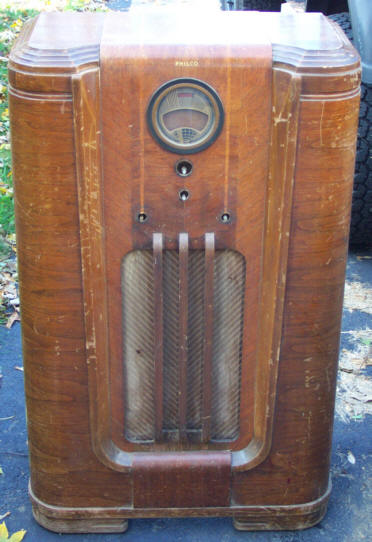 After finally finding a home with a suitable cellar, I attacked this set with intentions of selling it, but it has a charm to it that made me change my mind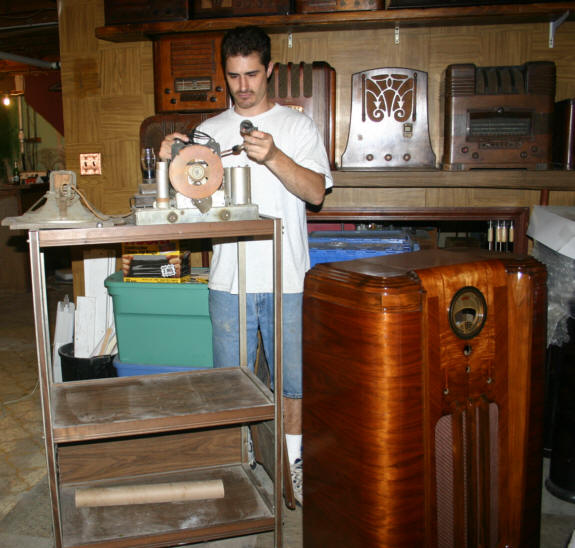 Back together and working nicely. I ended up giving it to a friend as a house warming gift.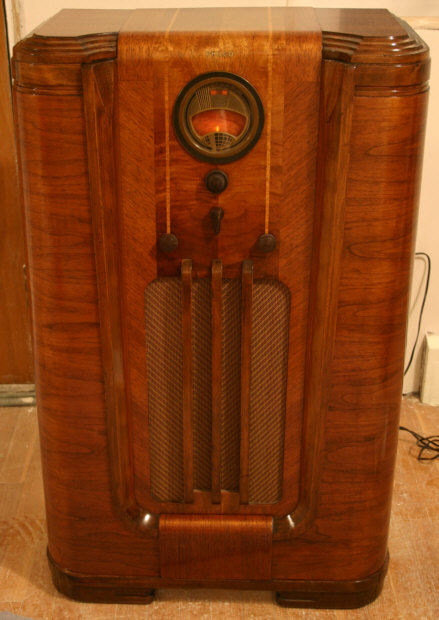 Below, a close-up of the dial showing the shadowgraph lluminated.